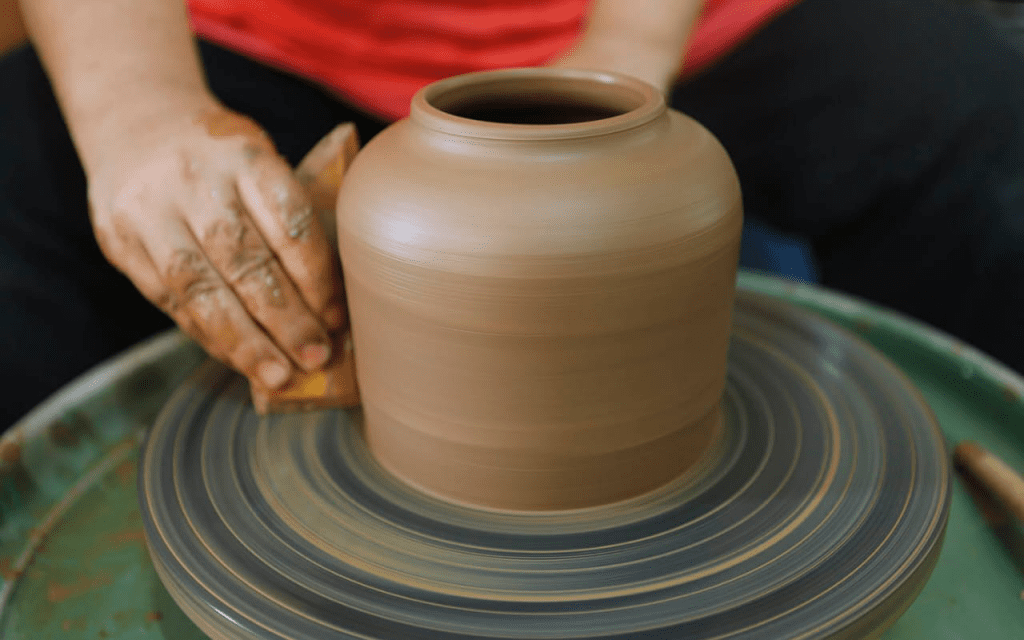 Hands on Clay Workshop Details - Rs.2000/-
What you'll Learn
In this workshop, you will learn certain hand building techniques like pinching, coil work, joints and basic techniques of sculpting.
– introduction to slabwork
– create your own functional homeware like platter/ dish/ bowl/ mugs or similar
– Introduction to engobe and its application techniques
– application of engobe on your work.
Included in the workshop
3.5 hours lesson
Clay
Textures and stamps for use
Firing
Lunch
Tea & Coffee
Frequently Asked Questions
Do we need to bring something along?
Yes, an apron and old hand towel to protect your clothes and to clean hands.
Any specific clothing we need to wear?
Please wear casual, older clothes, if possible, as they may get messy.
Can we come for the workshop without booking first?
Please book your spot by clicking here. We will not be able to take walk-ins without prior booking.
Can we purchase clay to take back home to practise?
You are welcome to do so for that purpose, if the stock is available. However, generally we do not sell clay.
Do you accept card payments?
We currently only accept cash payment (which can be made at the venue). We are working to make easier modes of payment available in the future.